Main content starts here, tab to start navigating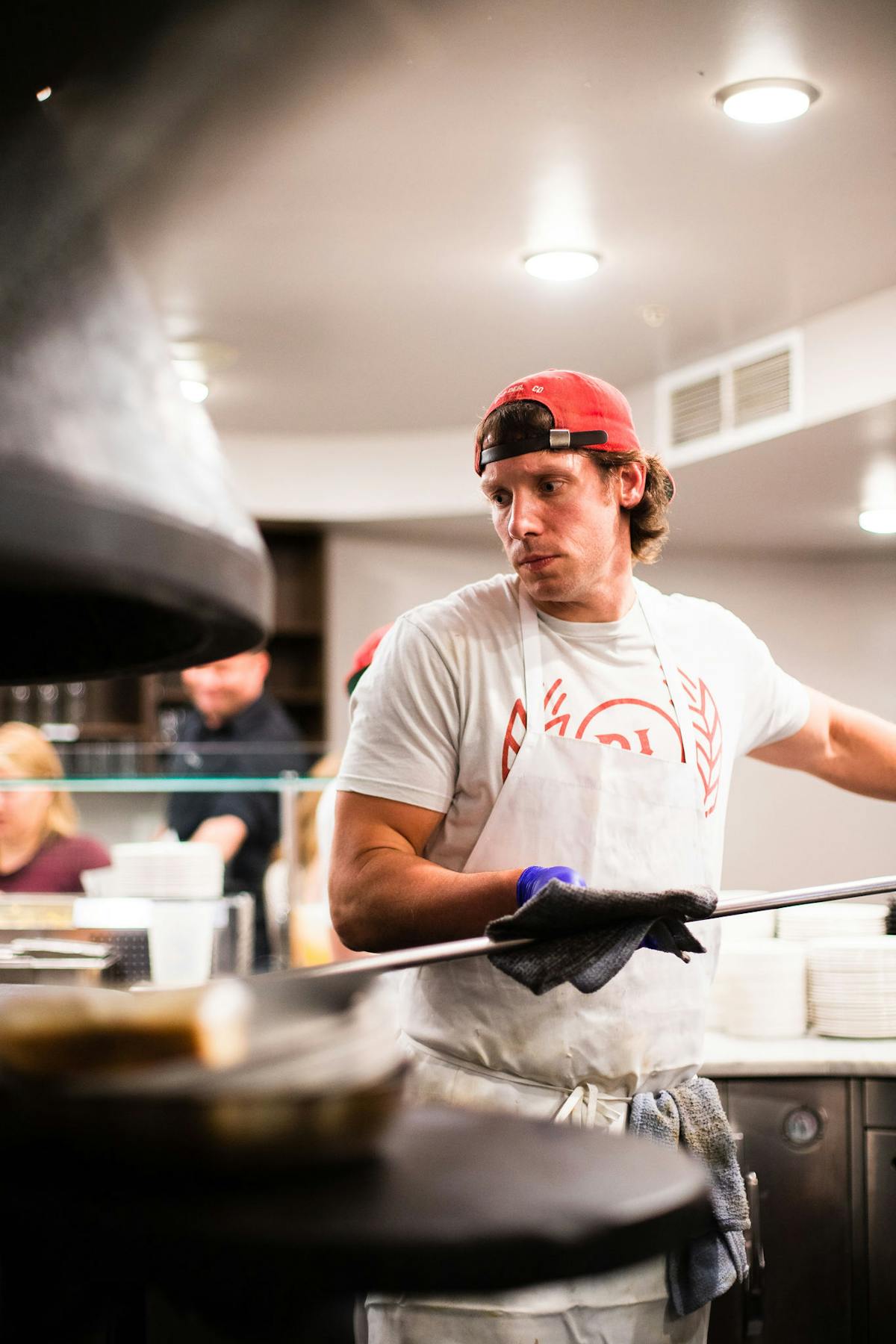 Jordan McMahan
Chef de Cuisine
Originally from Macon, GA, Jordan grew up cooking family dinners with his mom, It was after watching his uncle open and run pizzerias on the coast of North Carolina, he knew he wanted to be a chef.
When he was just 25, Jordan opened his first restaurant in Mars Hill, NC with his older brother - a burger and BBQ concept. After three years of running the restaurant, he moved back to his native Georgia with the dream of opening his own restaurant.
With the onset of the COVID-19 pandemic, Jordan pivoted and moved out to Boulder to attend Escoffier School of Culinary Arts. Soon after, he joined the Pizzeria Locale team.
In April 2022, Jordan became Sous Chef, and in September 2022, Jordan rose to become Pizzeria Locale's Chef de Cuisine.
When not cooking, you can this avid sports fan hiking, hanging out with his black lab Cooper, lifting weights, and playing basketball.